Reality Check:
The most productive people aren't busy.
This is a sucker-punch realization for the high achievers who wear "being busy" as a badge of honor, but also a truth that unleashes a life of freedom.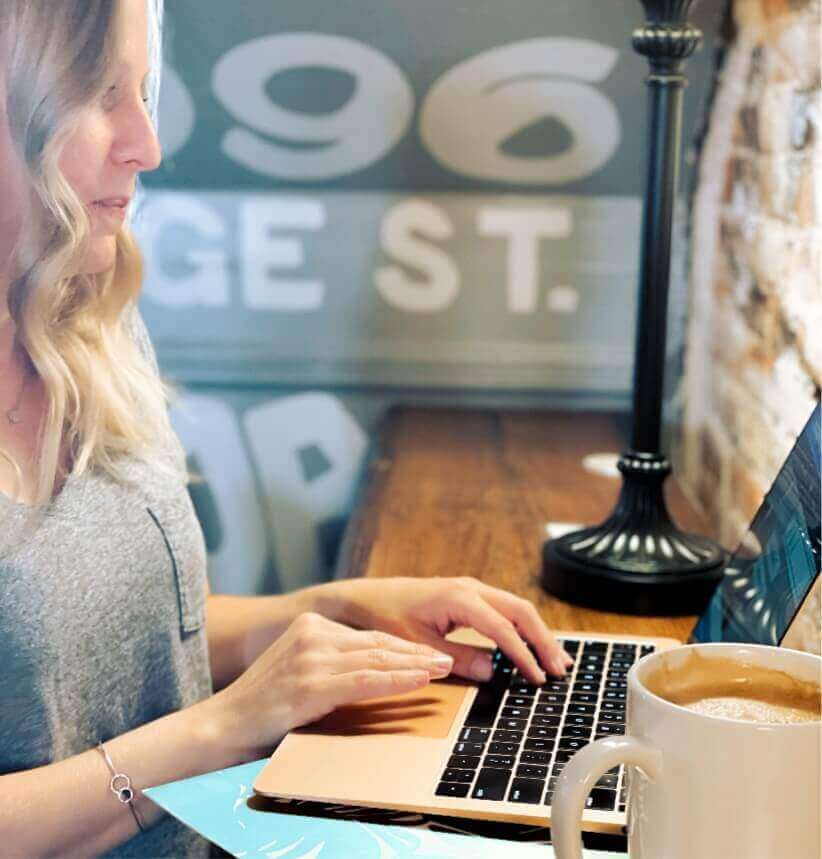 If you were to evaluate the average day for a high-achieving professional in America, it would most likely look like this:
Morning

Start the day with an early 4:00 am workout

Grab a quick breakfast

Jet out the door for school drop off

Rush to an early morning conference call

Afternoon

Spend the next several hours in meetings

Attempt to tackle a never-ending email inbox

Squeeze in a quick lunch at your desk

Attend more meetings

Hurry to school pick up

NIGHT

Run personal errands

Dinner with family (Tonight's Menu: Doordash)

Check email one last time before finally collapsing into bed

Exhausted and wondering where the day went
Living a life of busyness is not only "normal", but celebrated.
You're absolutely crushing it at work, maintaining a [social-ish] calendar, and even maximizing your commute time with personal development podcasts – all while holding it down at home.
It's easy to get caught in this state of being busy when we are promoted, rewarded, and praised for it. It's addicting.
Do you have the capacity for it? Probably. You weren't voted "most likely to succeed" for nothing. Is it sustainable? Highly unlikely.
Don't sit with bated breath until retirement or, even worse, hit rock bottom with a bad case of burnout.
It's time to prioritize productivity over busyness, find
freedom in a life of personal and professional purpose,
and
start dominating your day.
BUSY BLINDS YOU.
When you have the time, energy, and
mental capacity to see opportunities, freedom flows in business and in life.
I'm the textbook Type-A-corporate-ladder-climber who realized it's nearly impossible to exist in the professional world unscathed by the brushes of burnout.
After 15 years working for the same company, starting as an intern and rising to Chief Marketing Officer, I saw burnout, disengagement, and lack of purpose as huge problems affecting not only myself but my colleagues as well. Just like being blonde and 5'1", my identity was rooted in being busy. It was everything.
I started to realize that high-performing individuals were hitting all the marks on paper, but in reality, they were stressed out, unfulfilled, and so stinkin' busy. I knew I had to do something about it. And if there's anything a high achiever is good at, it's creating more work for themselves.
So I started a business.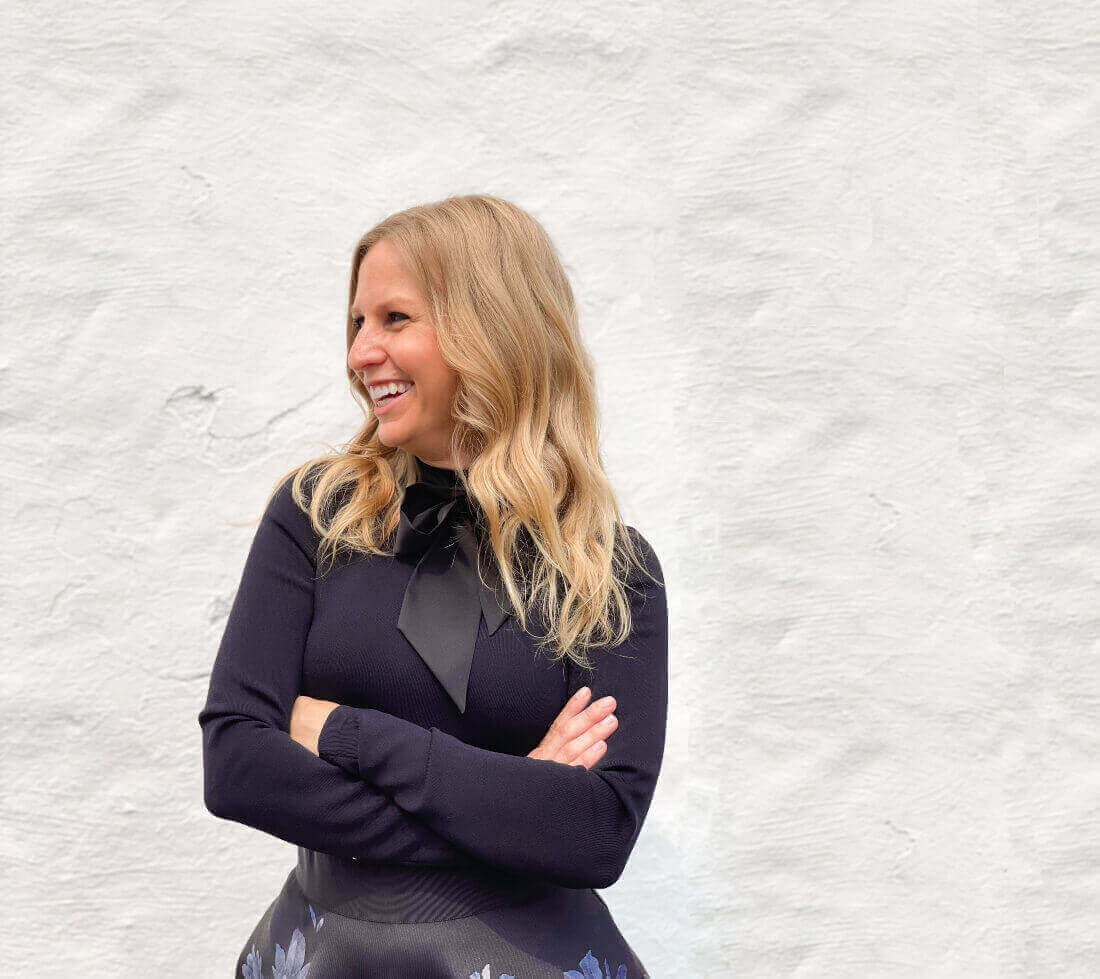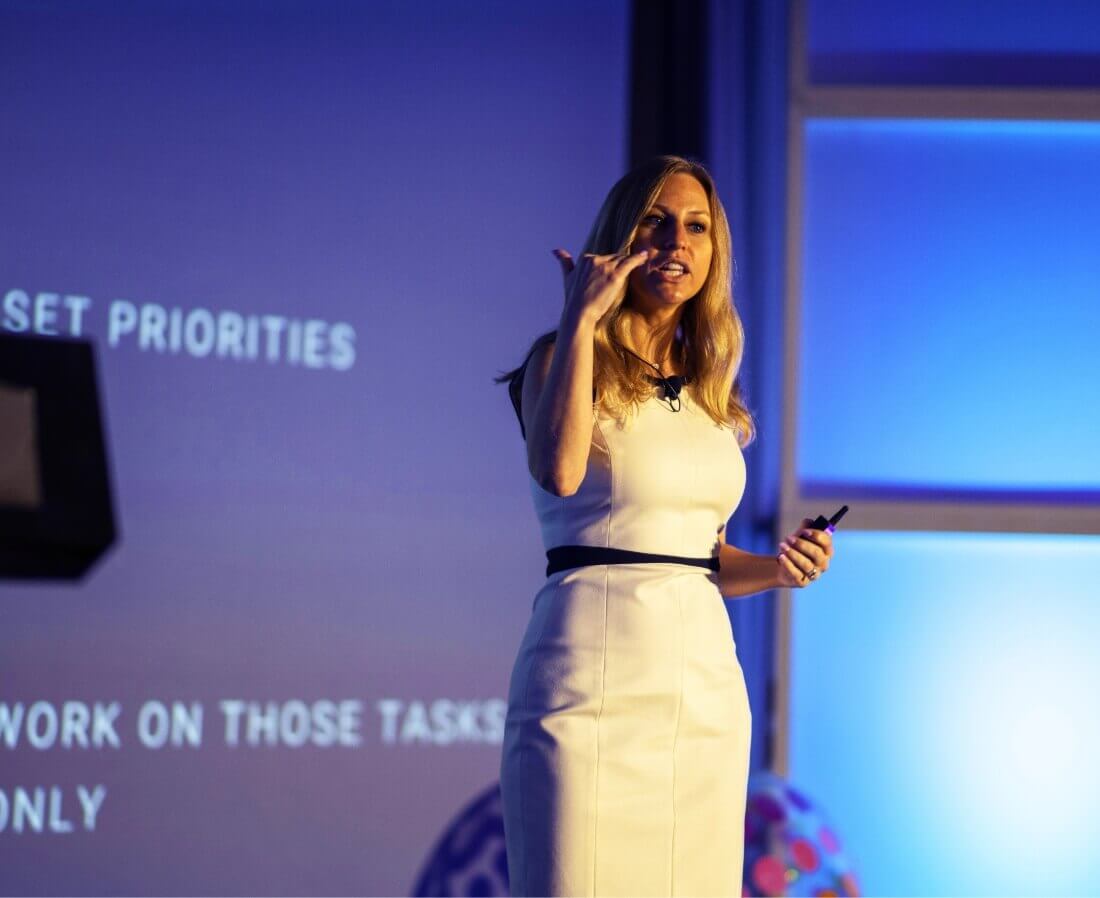 I challenge corporate audiences with the truth about how productivity and purpose go hand in hand.
Through keynote speaking, interactive workshops, and productivity consulting, I help audiences realize how being perpetually busy is not sustainable nor fulfilling.
IS BUSYNESS AFFECTING YOUR TEAM'S HAPPINESS…AND YOUR BOTTOM LINE?
Reduce turnover and disengagement by empowering your team to lead with purpose.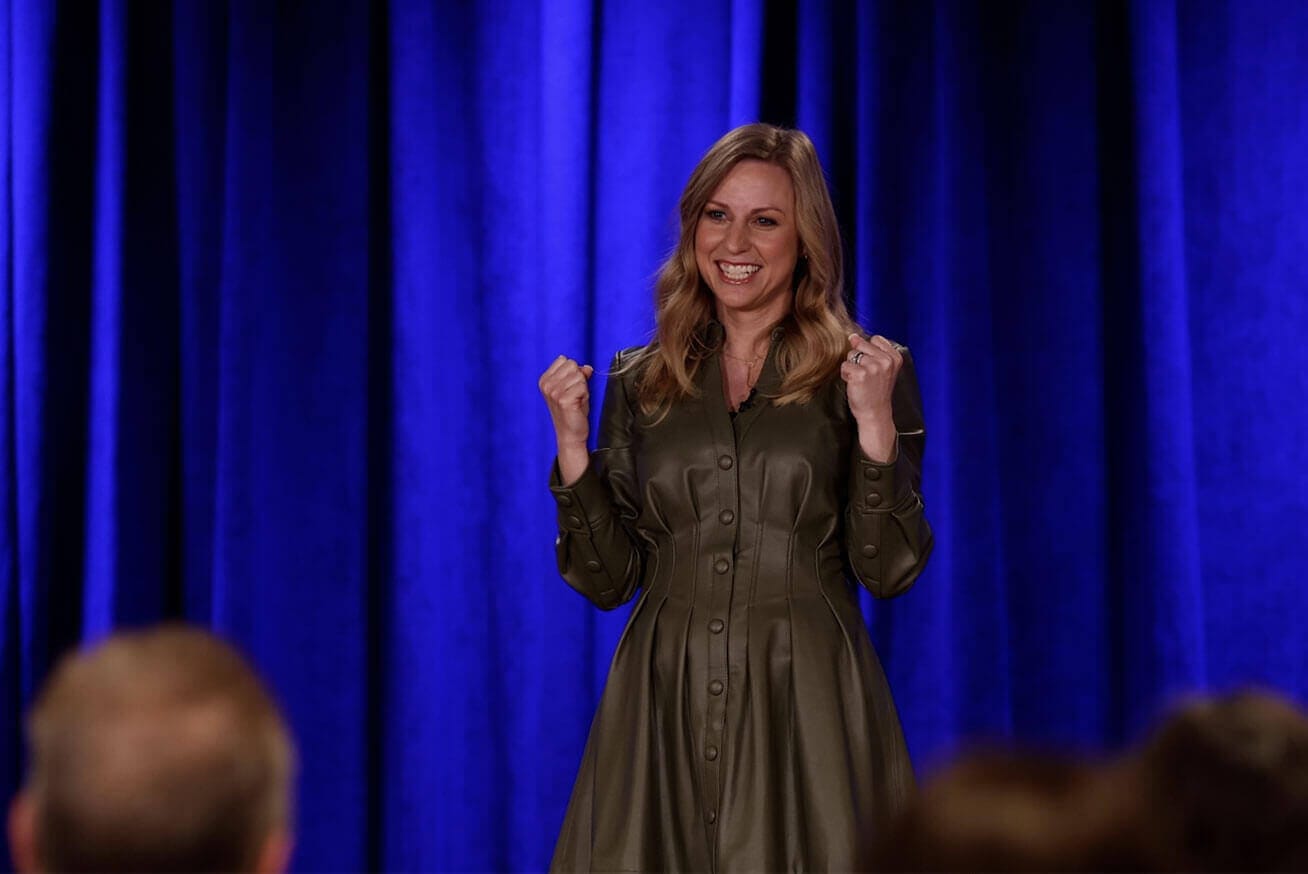 SPEAKING TOPIC #1
Dominate Your Day: Stop Being Busy and Leave Burnout Behind
Here's the truth: You can be a hustler and still not be productive. Ouch, right? That's how I felt too when I realized that my proverbial hamster wheel wasn't getting me anywhere.
As a burnout-aholic turned productivity expert, I share my personal story of escaping the jaws of busyness and offer an unfiltered perspective on how to command the chaos and achieve a life of purpose-driven productivity.
In this talk, I reveal the antidote to the busyness epidemic and equip audiences with tangible tools to prioritize purpose, enhance productivity, and regain balance in all areas of life – starting right now. With the job you have, the responsibilities you juggle, and the family you love, you can dominate your day.
You can be free.
This keynote is available for tailored workshops.
READ MORE
Fellow teacher pets who said NO to busy and YES to purpose-driven productivity.
"Frankly, her keynote is the most entertaining and practical approach to managing to-do list fatigue that I've ever seen."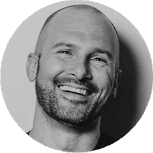 Greg Offner
EMCEE - KEYNOTE SPEAKER
PERFORMANCE COACH
"Sarah's charisma is charming, witty and her presentation draws you in and keeps you at the edge of your seat."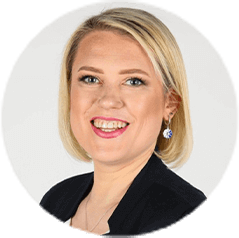 Tatiana Tsoir
Award-winning Accountant and Author,
Entrepreneurship Champion,
Hidden Revenue Expert
"A number of us were texting during your presentation and we all had the same thought 'Is she talking directly to me?'"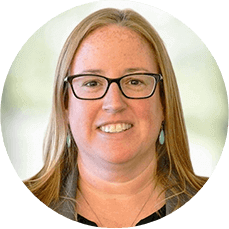 Catherine M Ehrman
Managing Director, KPMG
SPEAKING TOPIC #2
Brains @ Work: The Invisible Power of Neurodiversity
When Type-A workhorses dominate workplace culture, neurodiverse employees are the ones who get brutally trampled underneath. Where some may "thrive" in a chronically fast-paced environment (again, are you really thriving?), others suffer because their brains play to different strengths.
Alongside the hilarious Jeff Gibbard, we share our personal experience as business partners, with me being neurotypical and him being neurodivergent, and how embracing unique brain types can unleash untapped potential in the workplace – allowing everyone to show up more authentic, happier, and productive at work.
This keynote is available for tailored workshops.
READ MORE
Brain geniuses who get it.
"I almost never say 'wow, that was awesome, but that WAS f**king awesome!' A topic we don't discuss enough is 'neurodiversity in the workplace.' I feel organizations lack awareness about why we communicate differently and techniques we can use to approach it differently (especially remotely)."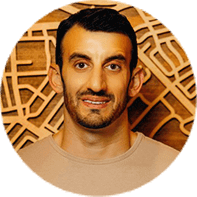 Adam Butt
CEO - Noticed
"Yesterday Sarah Ohanesian and Jeff Gibbard provided us with an incredible look into how different brains work and how those diverse brains can collaborate to create better together. These two are a dynamic duo who entertain, engage and educate in a fast hour of learning. I'm still thinking about all those beautiful brains I know out there and how to be better at finding ways to partner with them."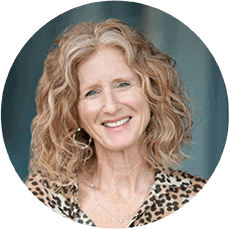 Christine Burrows
Vice President Strategy and Operations,
Powered by Purple Ink
"You are a project management wizard mixed with Brene Brown."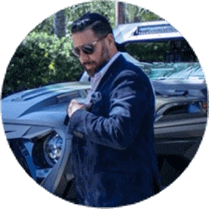 Josh Abehsera
Founder & Principal,
Wonderfield Studio
It's time to make
space for
MAGIC.
When we are less busy, we allow ourselves the time and space to pursue the right things – the impactful things that ultimately lead to more balanced and fulfilling lives. The things that make space for all types of creativity, innovations, and contributions. When we pursue the right things, freedom comes to us and we have space for magic.